I just fired a guy because a 12-day job hit the 10.5 week mark. Where the hell do you find dependable people? I've tried Craig's List, Angie's List and even the Yellow Pages on occasion and I always have problems. Is there such an abundance of work that people just feel like they can afford to not do what they say they're going to do?? It makes no sense to me and if I had an answer, I would quit my job and start a business, because I know I'm not the only one. Amazon should start a service like Angie's List. Angie's List sucks because there just aren't enough people participating on the contractor side or on the customer side. People aren't as compelled to write about something when good things happen.
I met a paint contractor at the house this morning. It's the third bid I'm getting to have the exterior of the house painted. Our house is currently blue with white trim and a white picket fence. We're making things more natural looking with a nice bold red door.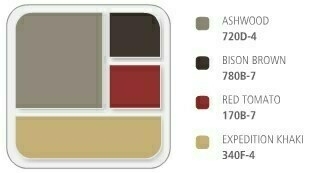 You'd think it wouldn't be hard to pick someone to paint, but if I have one more person doing something on our house that can't come close to doing what they say they can do, I'm going to go completely mental. Here are a few red flags to watch for:
They call themselves an "artist." Artist means they take too long and they should probably stick with canvases. I'm not looking for someone to paint the Mona Lisa on the side of the house. Solid colors, straight lines, clear outlines... It's not rocket science and it's not a gallery.
It's 2007 and you should have email. I'll let this one go if it sounds like you know what you're talking about and have good references, but seriously, get some email.
Don't tell me you don't have a car. I'm all for public transportation, but not having your own car means you can't pick things up at Home Depot when the need arises. Kind of a non-starter.